JOIN US ON FACEBOOK !!! OUR NEW GROUP IS ….. 100 MILE CURLING CLUB!
Curling for 2016 – 2017 is well underway and the first blocks for each division are coming to a close. We have a busy club this year, but always room for you! Join us as a spare for the rest of the year, and come down to our drop in curling throughout the season.
NEW!!! OPEN PUBLIC Curling    Public Curling Poster
Drop in Monday evenings
For new curlers, lessons and curling instruction
For experienced curlers, brush up on skills, practice, games, or MIXED DOUBLES???
Only $5 drop in (no registration required)
New curlers: please bring clean indoor running shoes…


100 Mile Curling Club  has mens and ladies leagues, as well as seniors, youth, businesses, blind curlers, and new-comers.  We also have an excellent lounge facility for rent, for any kind of event, at a very reasonable rate.
If you have any questions or would like to learn more please contact us.  We'd love to hear from you.
~ Your fellow curlers of 100 Mile House, BC.
#1-175B Wrangler Way, 100 Mile House, B.C.
WHAT INFORMATION ARE YOU LOOKING FOR? WHAT ARE WE MISSING? EMAIL DBWITTY@XPLORNET.CA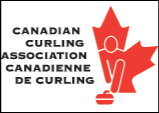 Our curling facility gratefully acknowledges the financial  support of the Canadian Curling Association through its Curling Assistance Program.