Hope you had a great summer!  It's time to think about curling!  Registration starts now.  Check out the Registration page…
NEW!!! OPEN PUBLIC Curling
Drop in Monday evenings
For new curlers, lessons and curling instruction
For experienced curlers, brush up on skills, practice, games, or MIXED DOUBLES???
Only $5 drop in (no registration required)
New curlers: please bring clean indoor running shoes…


100 Mile Curling Club  has mens and ladies leagues, as well as seniors, youth, businesses, blind curlers, and new-comers.  We also have an excellent lounge facility for rent, for any kind of event, at a very reasonable rate.
If you have any questions or would like to learn more please contact us.  We'd love to hear from you.
~ Your fellow curlers of 100 Mile House, BC.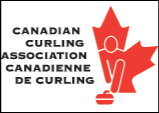 Our curling facility gratefully acknowledges the financial  support of the Canadian Curling Association through its Curling Assistance Program.